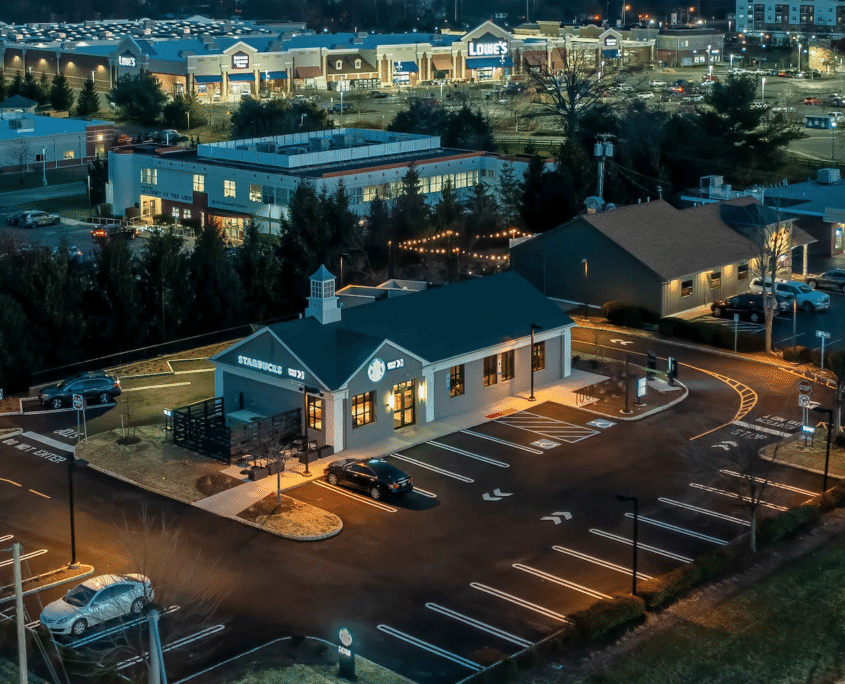 FRONTIER Companies Converts Former Bank Branch in Flemington, New Jersey into New Starbucks Store
Flemington, NJ
January 18, 2022
FRONTIER Companies, an experience-focused national development, construction and management firm, has completed the construction of the new Starbucks store located at 166 State Route 31 and Minneakoning Road in Flemington, New Jersey.
The Starbucks was converted from a former M&T Bank branch into a 1,995-square-foot coffeehouse that includes a drive-thru and 23 parking spaces for customers.
FRONTIER's Development division provided the site acquisition, due diligence, and entitlements to produce this premier turn-key retail property. FRONTIER's Building division provided the construction for all the project phases.