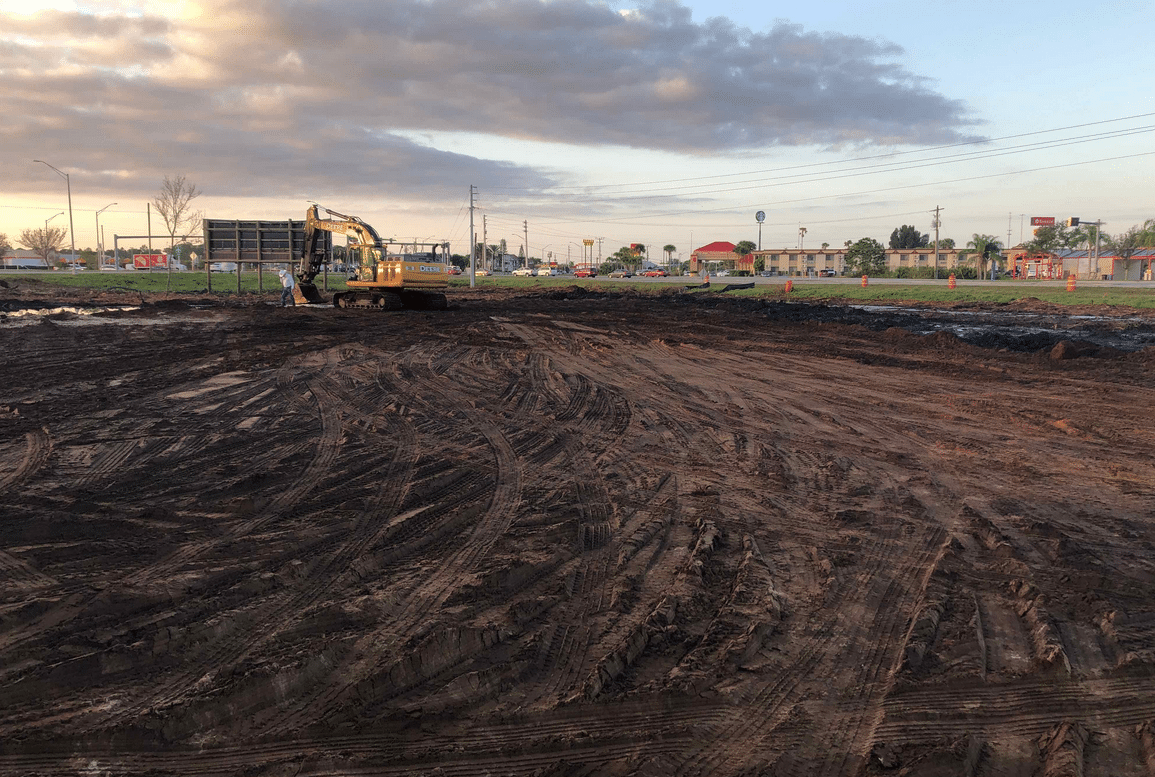 FRONTIER Companies constructing three structures in Titusville
FRONTIER Companies
is in the early stages of developing and managing construction of three separate structures with tenants Discount Tire, Aspen Dental, and Cumberland Farms Gas and Convenience Store on a 4.26 acre site near I-95.
Discount Tire will take up the most real estate, with a total of 7,680 sq. ft. and 30 parking spaces. Cumberland Farms will include 5,625 square feet space, along with 16 fuel stations, 8 pumps and 28 parking spaces. The property is also set to include a 300-sq. ft. outdoor dining patio. Aspen Dental will occupy 3,750 square feet of retail space with 28 parking spaces.
"We previously built a Cumberland Farms on Hopkins Avenue for a client," said FRONTIER Building project manager, Luis Davila. "This project will be more complex due to the different phases going on at once for each tenant."
The new retail development is expected to be completed this fall.
FRONTIER Companies specializes in experience-focused national development, construction and management. The national Miami-based firm is made up of two divisions – FRONTIER Building – an experience-focused national general construction, management and design-build contractor. FRONTIER Development is a national real estate and investment firm that acquires, develops, builds and manages commercial assets across the country.