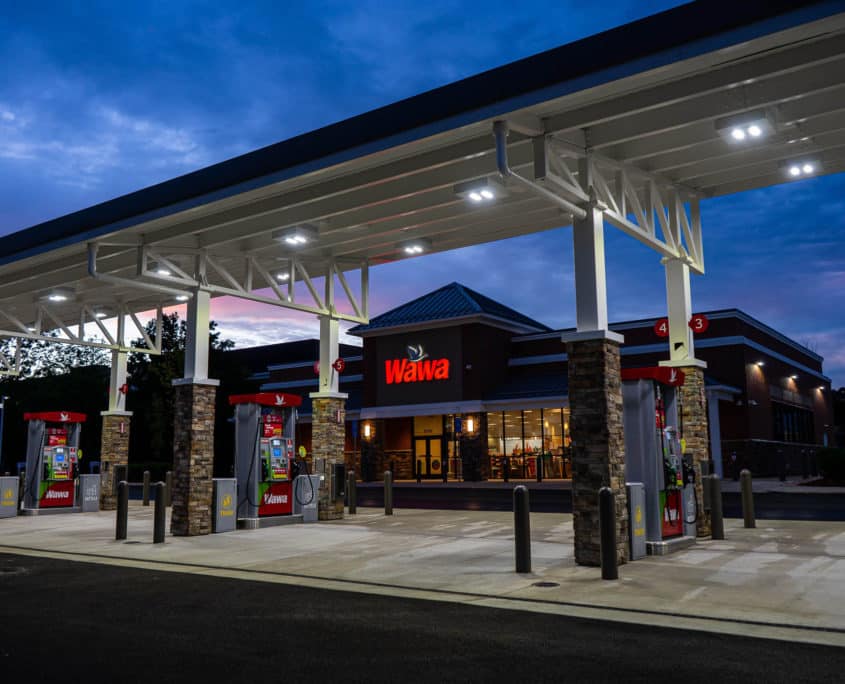 FRONTIER Companies Completes Wawa's 100th Store in Virginia
Retail & Restaurant Facility Business
Fairfax, VA
September 30, 2022
Fairfax, VA. (Retail & Restaurant Facility Business) – FRONTIER Companies, an experience-focused national investment, development, construction and management firm, recently completed the development of Wawa's 100th store in Virginia, located in Fairfax. The 6,049-square-foot convenience store and gas station is also Wawa's first in Fairfax. The store includes 12 gas pumps under canopy, 48 parking spaces and 12 electric vehicle charging stations.
FRONTIER purchased the 1.82-acre lot in 2020, which was the former site of the Rodeway Inn Motel, and secured the location for Wawa to mark a milestone project. FRONTIER demolished the motel and cleared the site to make room for the new store, which offers fresh food, specialty beverages and ready-to-go items.
"We are grateful for our partnership with Wawa and we hope to reach many more milestones across the country with them as their brand and influence expand nationally," says Jonathan Escarza, chief financial officer, FRONTIER Companies.